Frank Clayton:
Clinical Mental Health Counselor, specializing in positive psychology (happiness)
Frank can help with depression, anxiety, anger issues, addiction, low self-esteem, assertiveness and communication problems. Read more…
Frank also teaches a class called Happiness 101.
Happiness 101
Happiness 101 is an uplifting class where you will learn HOW to be happy, meet like-minded people and learn to break unhappy habits. Most people believe the myths of Happiness and therefore spend a great deal of energy chasing it, only to end up disappointed. Scientific research has now revealed the things that actually bring us Happiness. Even better: you can start being Happier NOW.   Click here for more information
Positives
Research has proven that writing a few positives per day can help pull depressed people up and help happy people stay that way (Seligman, Emmons & McCoullough).  I share my Positives with you and encourage you to share your own!
The Happiness Socials are Back!
The Happiness Socials are back – (literally) by popular demand!
When I announced that I was not doing the Happiness Socials for a while, I had no idea I would get such a response! Thank you for all the Facebook messages and E-mails offering encouragement and affirmation.  I also received offers from several people offering to keep the Socials going.  I was very moved when I learned how much the Happiness Socials have had a positive impact on the community, giving them an opportunity to not only have fun and learn about Happiness but also to practice social skills.  So, I am HAPPY to announce that the Happiness Socials will return on Saturday, January 9, 2016.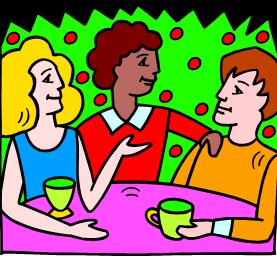 I hope to bring in more guests to present such as Marette Monson LCSW to teach about social skills and we might do a Social involving horses thanks to Robby Lindquist LCSW who specializes in equine therapy.  Like before, the Happiness Socials will be on the second Saturday of each month from 10am to noon at Kafeneio Coffeehouse (thanks Pam Day!!), located at 258 West 3300 South, Salt Lake City.  That is a short walk from the Millcreek Trax station (red and blue lines).  Thank you again for all your support!
In case you do not know what the Happiness Socials are: they were created as a spin-off of Happiness 101 (next class to begin February 6, 2016).  When I revamped the class, I found there was just too much information to cram into the eight weeks.  Something had to go.  Knowing how important the social aspect of Happiness 101 was, rather than doing away with it altogether, I created the Happiness Social.  Originally it was for past, present and future students of Happiness 101.  But it has turned into some much more and is now open to anyone who has a desire to be Happier.  Each Happiness Social has different activities but two things you can count on: you'll have fun and be given an opportunity to meet new people.  Join us!  There is no cost, so you have nothing to lose but your boredom, loneliness and/or unhappiness.
~Frank Clayton, The Happy Therapist